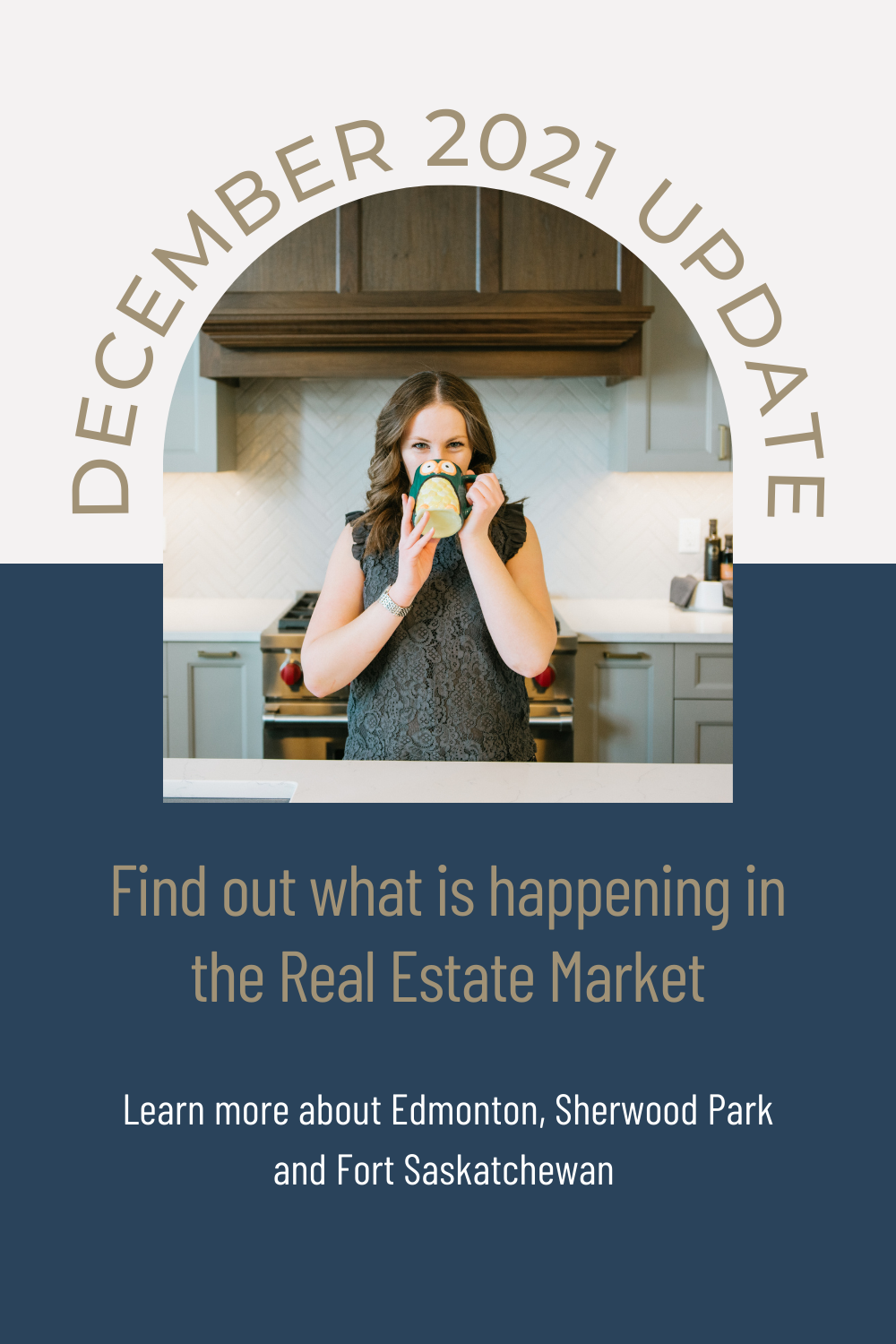 December Real Estate was busy! Discover how the last month of 2021 played out in Edmonton, Sherwood Park and Fort Saskatchewan. 
The total residential unit sales in the Greater Edmonton Area real estate market for December 2021 increased by 19.5% compared to December 2020. 
"2021 was an incredible year for the Edmonton real estate market, including a record-breaking month in November," says Tom Shearer the Chair of the REALTORS® Association of Edmonton. "While we saw some substantial changes in the month-to-month activity, the year-over-year stats for residential unit sales and listings in the GEA were significantly higher than December of last year."
The overview of residential listings averaged 52 days on the market, decreasing by 6 days year-over-year and increasing by three days compared to November 2021.
December Real Estate Challenges
Historically December in real estate is a slower month, as people are preparing for the holidays. In between the shopping, baking and wrapping buyers still found time to house hunt! Maybe Santa brought a new home for Christmas. 
Additionally one of my properties that was listed right before the holidays sold with 9 days on the market! This home got 8 offers on the property with many inquires about the desirable St. Albert Area. Showcasing buyer demand for certain properties. 
Colder weather has derailed some buyers, as it is not always ideal to be house hunting in the cold. Some buyers have been brave and bundled up to still look at homes. Inventory is low, with many buyers still searching for the perfect fit. Now is a great time to consider selling. Getting on the market before the major spring competition can be the key to selling successfully. 
If you would like more information about getting your home on the market please reach out here. 
Market Reports
Edmonton Real Estate: December 2021 Market Update
Sherwood Park Real Estate: December 2021 Market Update
Fort Saskatchewan Real Estate: December 2021 Market Update