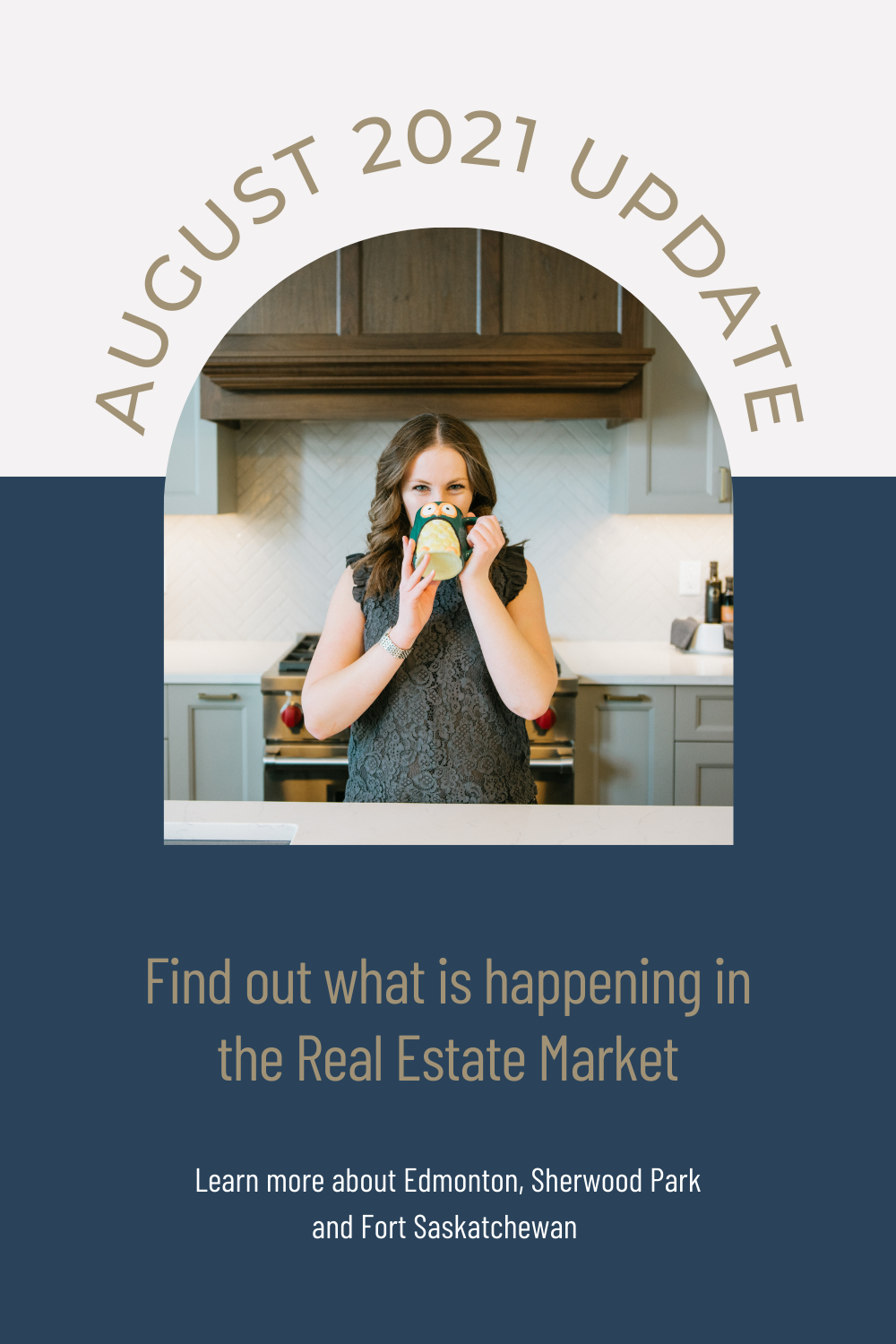 The August Real Estate Market in Fort Saskatchewan, Sherwood Park, and Edmonton has picked up. Download the full report to find more details. 
As people are returning from summer holidays the Real Estate market typically sees more action. We saw that with fewer days on market. Also, more inventory came to market as the end of August approached.  
As fall arrives more people will be wanting to move before the snow sets in.
Ask to Sell Ratio
As we saw in the spring and into the summer many homes were getting multiple offers and pending within a few days of hitting the market. It seems that buyers are still feeling this pressure with the ask-to-sell ratio being so close. When a home has first come on the market buyer want to ensure they get the home if they put in an offer. Additionally, on average offers are being accepted close to the asking price. 
In Sherwood Park, we saw %0.984 ask-to-sell ratio, which means homes on average sold for 98.4% of list price. For example, a home listed for $400,000 theoretically sold for $393,600. 
Likewise in Fort Saskatchewan, the ask-to-sell ratio was 0.981, so sellers on average were receiving close to listing price for their property. Edmonton on the other hand was slightly lower with an average ask-to-sell ratio of 0.973 which is still higher than last year which was 0.965.
The August Real Estate market had lots of action and many sales. We should see this trend continue in the fall.  If you would like to start your Journey Homeward please start your search here: Find a Home
If you would like a more detailed version, please reach out to me!
Market Reports
Edmonton Real Estate: August 2021 Market Update
Sherwood Park Real Estate: August 2021 Market Update
Fort Saskatchewan Real Estate: August 2021 Market Update