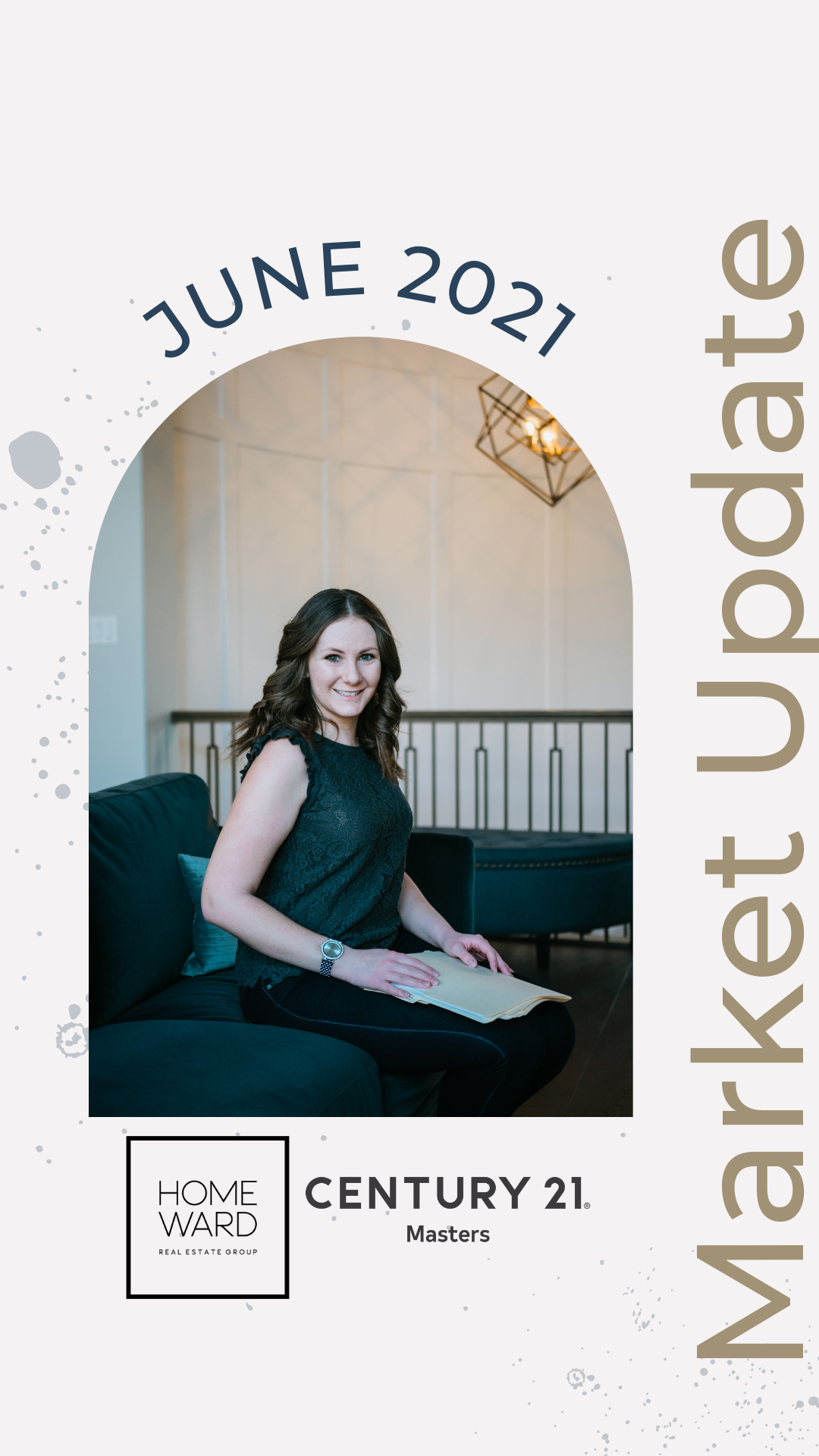 The June Real Estate Market in Edmonton, Sherwood Park, and Fort Saskatchewan has been fast-paced! Find out why below.
Homes have been selling even as we start to move into summer. With low inventory, buyers are forced to make decisions fast. Many properties are going into multiple offer situations or getting an offer within the first week. As a result, agents are constantly refreshing searches to ensure no homes are missed!
COVID-19
With COVID-19 restrictions being eased more people are feeling comfortable jumping into a new home search. Once the providence has lifted all the rules, Sellers will need to determine their comfort level. Property owners are still able to request that masks are worn for showings. They may also ask that only decision-makers are touring the home and that everyone uses sanitizer.
The Pandemic still has impacted some of the numbers from last year in the Real Estate reports for Fort Saskatchewan, Sherwood Park, and Edmonton.  However, as we have seen homes are still needed for growing families. The reports below detail the changes that have happened over the past year. Comparing 2021 to 2020 may not be beneficial to see large trends however is great to reflect on how far the market has come. Days on the market are a strong indicator of how fast homes are selling. With Fort Saskatchewan, the yearly average home is on the market for is 57 days but for June we are only seeing 34 Days. The June Real Estate market also showed an average of 31 Days on market for Sherwood Park. While Edmonton experienced 51 Days on the Market for the average.  
As the Summer heats up the housing market may cool down, or people will be wanting to buy a house with AC! 
If you have any questions about the reports share them in the comments.
If you would like a more detailed version, please reach out to me!
Market Reports
Edmonton Real Estate: June 2021 Market Update
Sherwood Park Real Estate: June 2021 Market Update
Fort Saskatchewan Real Estate: June 2021 Market Update