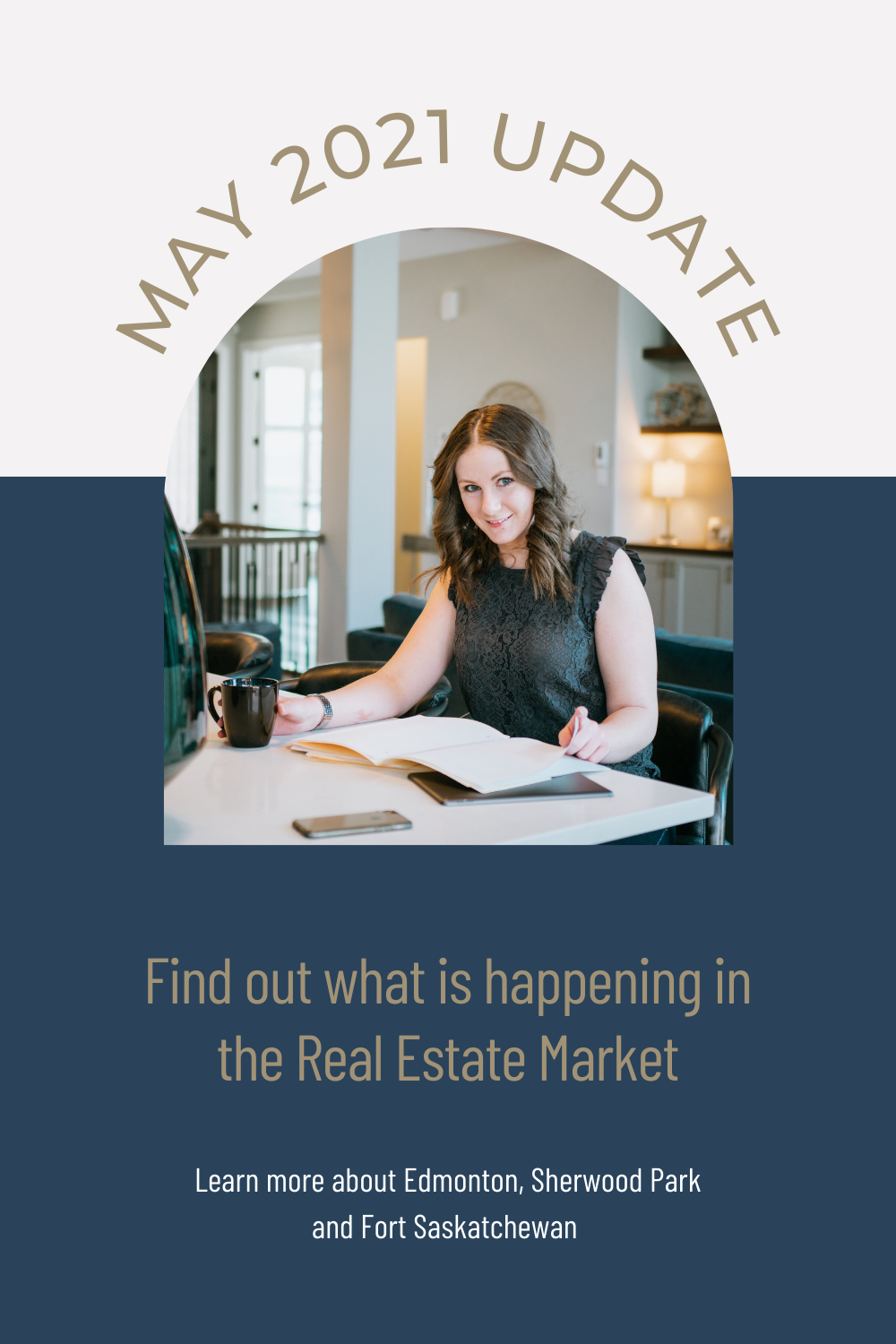 The May 2021 Market Update shares information about the Real Estate Stats.  The market in Edmonton, Sherwood Park, and Fort Saskatchewan has been fast-paced! Find out why below.
Days on Market (DOM) determine how long a home was listed for sale on the MLS before being officially sold. For many years homes would sit on the market a while before selling. As a result of the busy sellers, market buyers are deciding quickly about properties.
24 days on market was the average for Sherwood Park! Therefore homes are being sold in less than a month on the open market.
Fort Saskatchewan is seeing average days on marketing being 31 days. Homes in this city are selling with being on the market for about a month.
In Alberta's capital city homes are selling in an average of 48 days on the market. This is great compared to last month where homes were listed for an average of 61 days before selling.
With the right pricing strategy a property is able to sell quickly. Pricing a home to market value or under market value attracts lots of activity which increases its desirability among buyers. If a home is not selling then it is time to review the price or the condition of the property and make changes.
Likewise, the average sale price of homes has increased due to the seller's market. As COVID-19 impacted sales last year it is great to see more people buying and selling real estate.
Let me know what you think in the comments.
A more detailed version of the report is available, please reach out to me if you would like one!
Edmonton Real Estate: Market Update May 2021
Sherwood Park Real Estate: Market Update May 2021
Fort Saskatchewan Real Estate: Market Update May 2021