⁠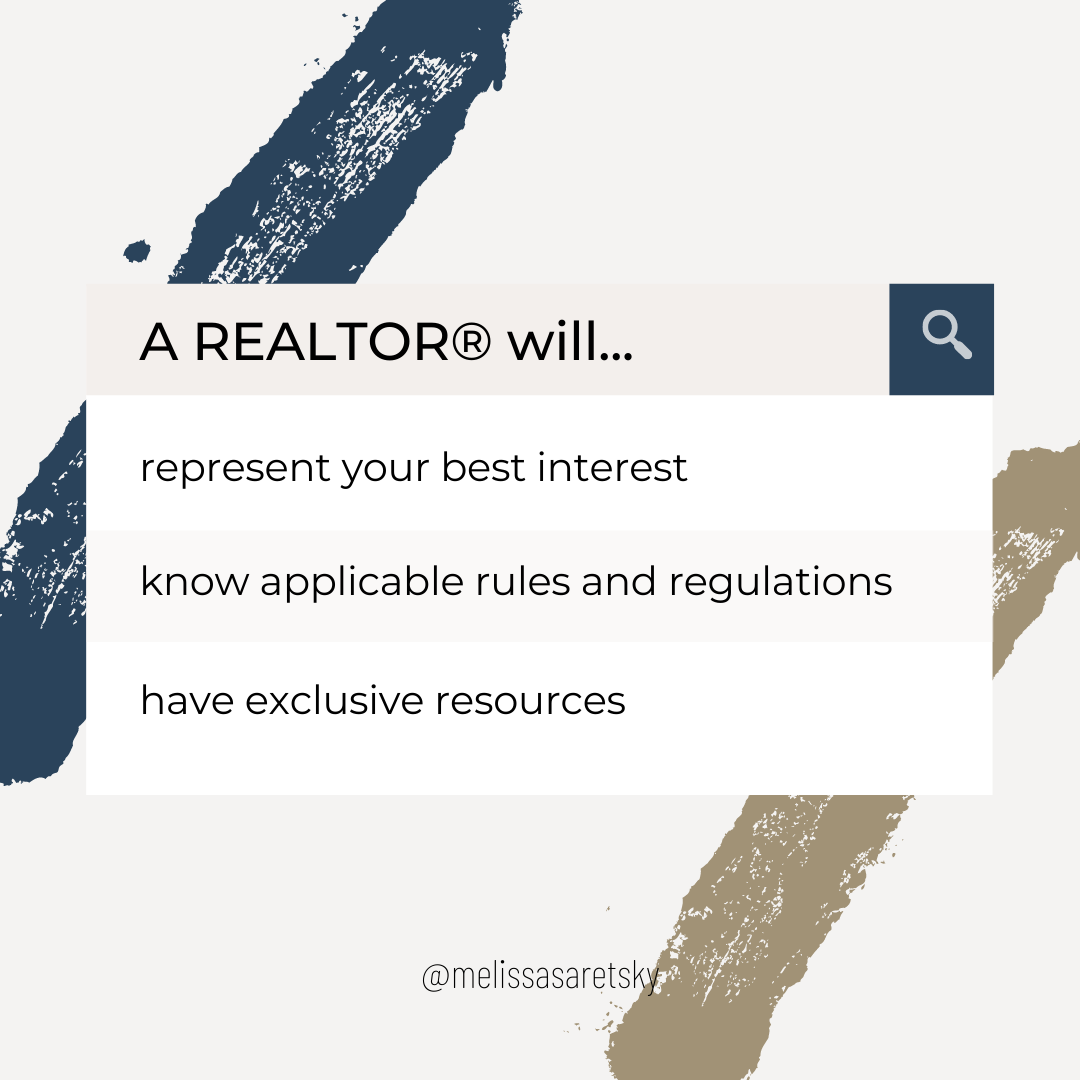 A home is typically the largest purchase of your life! Having the right professional to support the journey can be the difference between a bad experience and a great one. Real Estate transactions are complicated, having a master troubleshooter will relieve some of the stress. A REALTOR will: ⁠
⁠
*Represent your best interest
Be an effective negotiator ensuring all your interests are being represented and cared for. REALTORS will fight for their clients guaranteeing they will be taken care of for this transaction and years to come. Working on your behalf to finding great properties to view. Create agreeable contracts and that establish the property meets your expectations. ⁠
⁠
*Know applicable rules and regulations
REALTORS have extensive training before they begin working with clients! Also as a part of their commitment to service they participate in ongoing learning to stay up to date. Professionals are informed about the market characteristics, contract law, and the regulations that govern real estate practice in Alberta.⁠
⁠
*Have exclusive resources
They have access to sales in the area and market stats showing you if a potential home is priced fairly or out to lunch! REALTORS also have a wide network of other professionals; often hearing about new properties coming to the market before they are LIVE online. Working with a REALTOR gives you access to these exclusive properties and detailed information.